It's Time For Waterproofing & Caulking In Boynton Beach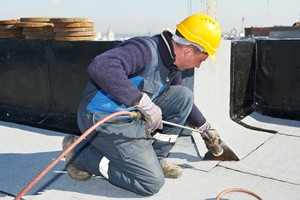 Waterproofing and caulking is an important home maintenance task which protects the exterior of your Boynton Beach home. Not only does waterproofing and caulking protect the building materials from our salty, humid coastal climate, it also helps to improve the energy efficiency of your home. With the proper protection, you won't be wasting all that air conditioned air and you'll be saving yourself from all types of exterior repairs.
In our coastal climate, the exterior paint and caulk will weather quicker than in other inland areas. The salt, moisture, and sand will do a number on your home's exterior after just a few short years. This is why it's always best to choose a high-quality paint and caulk that will last. You don't want to be waterproofing and caulking again in five years.
Every structure on your property needs to be protected with some type of waterproofing product and sealant. Caulk is highly important for many reasons including to block air leaks around windows & doors, and to keep insects and moisture out. Even your deck, siding, and wood garage door needs to be kept tightly sealed against the weather. Waterproofing and caulking is an important way to protect the investment you've already put into your Boynton Beach home.
How To Inspect The Existing Caulk
You will need to examine the flexibility of the caulk on all the trimwork and siding of your home. You can do this by pressing on the caulk. If you cannot press into it or it doesn't flex at all to the touch, it needs to be replaced. Examine all areas, not just one because one or more areas may have been redone before. Also, make sure that every crack is filled completely with caulk. There should be no squiggled dried areas that have pulled away from the building materials or any missing sections.
Over time, caulk will dry out and become hard. It pulls away from the surface and falls off as it expands and contracts when the temperatures fluctuate throughout the day. This is why it needs to stay fresh and flexible.
Also, check for squiggling caulk lines. If your caulked is not smooth, then it wasn't applied right. It needs to be pressed in place properly to seal the hole well. It shouldn't look like a weird wiggly line.
If you need to recaulk your Boynton Beach home, call All Brite Painting Contractors. We can take care of it for you at a very reasonable price. Otherwise, you may want to do the job yourself. We'll warn you, though, unless you have the proper skills and tools to remove old caulk, it can be a nightmare. Be sure you choose a good quality caulk that lasts. This type of work is physically taxing, so you may want to get help from someone.
How To Inspect The Waterproofing
There are different types of sealants available to waterproof your home. Paint and deck sealant or two of the most common types of waterproofing. However, your roof could have had waterproofing applied and the exterior concrete would have been waterproofed after installation. Most homeowners don't pay attention to waterproofing, which is why they wind up repairing these structures more often and replacing them earlier.
As a homeowner who doesn't want to foot the bill for replacing these structures, protecting them with good waterproof sealant is highly important. To inspect for waterproofing on the deck, check to see if the wood surface looks dull and dingy. A properly waterproofed deck should stay new looking and have some small amount of sealant shine on it. The concrete should not be dingy and stained. If stains have set in, the sealant has long been worn off. Make sure the siding and trimwork of your home still have a significant coating of paint on it. If the paint has worn thin in areas or has been scraped off, it's time to repaint.
If you would like to learn more about Waterproofing & Caulking or need service in Boynton Beach, please call All Brite painting Contractors at 561-464-3999 or complete our online request form.