Boynton Beach Waterproofing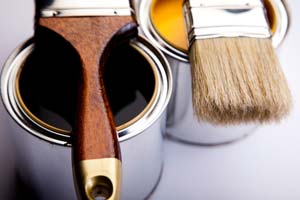 There are plenty of reasons to consider Boynton Beach waterproofing your home. Normally it is used in a variety of applications for residential and commercial use. They can be used for external and internal purposes. It actually prevents damages from water which is a result of wet conditions such as flooding and pipe bursts. We can deliver this service and more whenever you call All Brite Painting Contractors. We mean business as we take your project seriously. We will stay at your residence from beginning to end in order to get the job done.
Water Damage
Water is fun to explore only if you are playing, fishing, or swimming in it. But if it has overtaken your home; it's not so fun as it can cause lots of unwanted damages to the walls, ceilings, and floors. We understand how severe water can get.
No Sacrificing Quality
At All Brite Painting Contractors; we have punctual painters who will not sacrifice the quality of our work. Because when it comes to Boynton Beach waterproofing; our main goal is to make sure your home lasts for may years without having too many costly repairs.
Advantages
There are lots of benefits to sealing in the walls of your home for added protection from water.
Balances the overall structural foundation
Prevents mold and rot
Saves you from future water damages
Increased Value of Home
The home, for most people, is one of the biggest investments that you will ever have to make. Studies have shown that sealing the home basement area can drive the resell value of your property up by at least 25%.
Strengthening the Home's Foundation
The foundation of the home is what supports the entire structure. It is safe to say that when something like water disrupts the job of the foundation; it becomes a mess that can leave the interior in ruins. The walls can easily be eaten away if not corrected.
If you want waterproofing completed by our Boynton Beach painting contractors, call us today and have an estimate done. It can save you time, money, and patience. We are skilled in this area and want your home to last you a lifetime without any water coming in.
If you are looking for a Boynton Beach waterproofing professional, then please call 561-464-3999 or complete our online request form.