Boynton Beach Caulking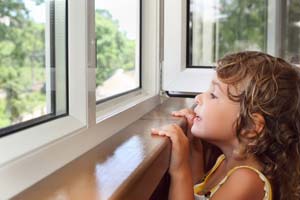 Come to All Brite Painting Contractors for a wide assortment of colorful Boynton Beach caulking that is found is most modern structures today. It is remarkably versatile ans handy in homes and businesses all over. We are the painters who have the skills to imply it into your life. We set ourselves aside from other contractors in the area as we're licensed and insured for both your and our safety. We can make this service and others live up to your expectations as we are dedicated to performing every stage of all projects that we do.
Caulking as a Sealant
This is a materials that painters use to for a water tight sealant in all kids of applications. It prevents drafts and leaks around doors and windows. It is an important material because it also prevents water from oozing into cracks.
Commercial Settings
Boynton Beach caulking is also used in commercial settings. It is sued as a visual component that bridges gaps and hides irregularities. In commercial structures; it closes in spaces where dirt and bacteria can accumulate.
Clean Appearance Left Behind by Caulking
This sealant is a painter's dream because it leaves behind clean and attractive lines along the baseboards and moldings found in homes and commercial settings. It is also found in these areas as it helps to bond to the wall:
Experienced Caulkers
At All Brite Painting Contractors, we deliver a wide assortment of experiences in both commercial and residential settings. We have the knowledge to assist you in every step of a project and picking out the right materials for your home or building.
Preventing Water from Coming in
The exterior of a home or business is also important to keep maintained. If sealed improperly or the siding is aged; water can easily get in ruining everything that is located inside the interior. If left ignored; water can rot the sheathing.
Identifying Failing Caulk
Sealant shrink
Delamination
Cracked beading
Good Caulk Qualities
Can be used on a variety of materials
Can be used under wet conditions
Maintains a watertight seal
Getting the Right Caulk Contractor
It is not everyday that you run into someone that does interior or exterior sealing. It is a job that only professionals should do because they have the experience and know how. Our Boynton Beach painting contractors are certifiably the best there are.

If you are looking to locate a caulking pros in Boynton Beach; come to All Brite Painting Contractors where you'll be able to have your needs met. Our painters have a decade of experience in their field along with unbeatable customer service.
If you are looking for a caulking professional then please call 561-464-3999 or complete our online request form.