Miramar Painting Contractor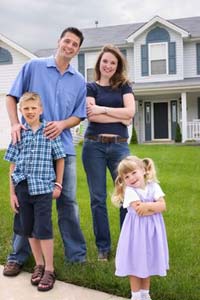 There are lots of ways to tell when your walls need painted. One of those ways is to call on the experts at All Brite Painting Contractors. We want to help get your walls looking new again as we're the #1 Miramar painting contractors in the area.
By adding a new coat of interior paint and taking down old weathered wallpaper; you're making the right step in modernizing your home. You are going to love that we can attend to your needs promptly and make your home look complete.
Miramar Interior Painting
If you have not decided to hire a professional Miramar interior painter yet, you will after reading this. At All Brite Painting Contractors, we do interior painting right so that you get the most for your dollar. We'll make it stretch more. Some of the things that you'll find with our painters are:
Professionalism
Accountability
Promptitude
Being punctual is something that we have relied on for over 10 years. We come in early and stay late to complete a job. We want to get it done the fastest and most effective way possible. This is why our Miramar painting contractors go the extra mile for our customers.
Miramar Exterior Painting
House painting can become a full-time job if you ever had tried doing it on your own. If you have tried it on your own, you know just how demanding it was and how bad you hurt at the end of the day. There are lots of things that can get in the way such as the weather.
Being up on a ladder or scaffolding can also be a scary part of the painting process if you're afraid of heights. Our painters are not afraid to be up high as they are trained to do so. They can reach areas that you wouldn't dream of.
You will not have to worry about heights, which exterior paint to pick or the equipment whenever you hire us for the job. We have the experience and talent that it takes to get the job done right. Call today and make it happen.
Contact the premier Miramar painting contractorsfrom All Brite Painting Contractors today and feel the warmth that new exterior painting can deliver to you. Your home will be worth more and it will keep protected from fading and other weather related problems. Let us become your go to painters.
If you are looking for a painting contractor in Miramar then please call 954-707-6348 or complete our online request form.