Boynton Beach Interior Painting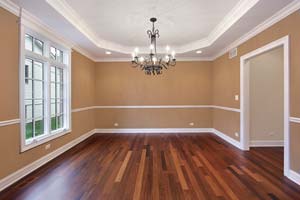 Painting can be tricky. With all of the different angles and odd shaped room designs; the task is probably best left to experts. If you do not possess any skills in painting, except fingerprinting, call the experts at All Brite Painting Contractors for Boynton Beach interior painting and let us come and change the colors of your walls. We won't leave behind messes or will we ruin your furniture or carpeting as our painters are supervised from the beginning to the end. We will even do all of the cleanup which is what separates us from all others.
Professional Tools and Equipment
You need the right tools and equipment to get the job done correctly. And at All Brite Painting Contractors; that is exactly what you'll get along with exceptional customer service and quality workmanship that you won't mind telling your friends and neighbors about.
Interior Painting as a Form of Remodeling
Boynton Beach interior painting is one of the easiest and fastest ways of remodeling the home. You can have a new room with a fresh coat of interior paint. So always go with a contractor that can get the job done like you want it.
Hiring Professionals
Hire professionals based on experienced
Always check past jobs the painting contractor has done
Ask friends and neighbors who have used the contractor before
Check labor costs
Get at least three estimates
Skilled and Knowledgeable Painters
You'll notice that when you stop trying to take on tasks, such as painting, yourself that you end up with skilled and knowledgeable painters. At All Brite Painting Contractors; we back up our work 100% because we know that you're going to love your walls.
Reselling the Home
Are you going to be moving out of your home soon? If you are; selling it can be made easier when the walls have been coated with new paint colors. New paint colors will entice those looking for a new home and add vibrancy.
Adding Appeal and Value
Painting adds value and appeal to the rooms in the home. If your walls or otherwise boring and do not bring anything to the table; let our Boynton Beach painting contractors come and change that for you as we'll safely paint any room or all the rooms in your home afford ably.
Call the experts and have Boynton Beach interior painting done at your discretion. We can help you pick out the best paint and colors for the walls in your home so that you can go back to living happily ever after. All Brite Painting Contractors is a name that you can trust in the community as we have over 10 plus years of experience.
If you are looking for an interior painting professional then please call 561-464-3999 or complete our online request form.