Boynton Beach Exterior Painting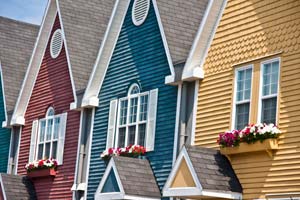 All Brite Painting Contractorsonly uses quality and brand name paints and stains from trusted manufacturers around the world. We apply products with airless sprayers, brushes and rollers as we are properly trained and experienced in Boynton Beach exterior painting. We can provide painting services that will make your exterior stand out. When your exterior goes through changes; it is time that your protected it with our paints. Aging and weathering can turn your exterior into something that you're ashamed to look at. Protect it by calling us!
Protecting the Exterior of the Home
Think of all that the home's exterior has to go through in the course of one year. In the course of one year; your exterior will have gone through a lot. Storms, winter weather and ice and hail storm can damage the exterior to the point where you're replacing everything.
Peeling and Cracked Paint
There's a reason that the paint is peeling or cracking off of your home. It could be the fact that it's old and has not been modified in quite some time. When you start to experience exterior aging; it is time to call in the experts at All Brite Painting Contractors.
Benefits of having the exterior painted
Preservation
Renewed look
Better appeal
Protection
Making Promises that We Can Keep
At All Brite Painting Contractors, we don't make promises that we cannot keep. Instead- we only offer things that we can and what we can do for you is paint the exterior to your liking. Our Boynton Beach exterior painting experts will reward you with superior painting.
Getting the Job Done Right
Our Boynton Beach painting contractors work from top to bottom in order to get the job done correctly. We start by prepping the area and finishing with a cleanup that you'll appreciate. We make the painting process easier on you and the family.
Affordable Services
The outside of your home deserves to look just as good as the interior. Call to get your free estimate as you'll find our services affordable and our painters punctual. You'll never have to settle for a dull, deadening look of your walls ever again.
Getting the Right Colors
If you are having a hard time finding the right colors for the exterior of your home; come to us for help. We will get you the right fit and make your home appealing to all others on your block.
Boynton Beach exterior painting service from All Brite Painting Contractors helps to provide a new look for your home almost instantly. Our quality paints don't tend to pick up airborne dirt and impurities that cheaper ones do. Let our painters come to you for a renewed look for the home.
Recent Articles
If you're thinking of putting your Boynton Beach home on the market at any point in the near future, you need to stop and consider its exterior paint scheme. After all, the right exterior painting can make all the difference when getting your home sold....
The outside of your home should be in the same condition as your front yard. Maintenance plays a major role in the upkeep of the exterior. One of the first things that you can do...
If you are looking for an exterior painting professional then please call 561-464-3999 or complete our online request form.