Cooper City Painter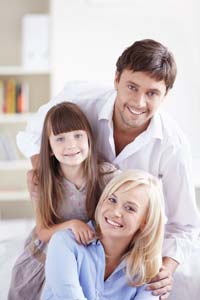 When you are searching for a Cooper City painter, it is important to feel confident that you are getting the best around. For this area, the name locals count on to address their painting service needs would be All Brite Painting Contractors, Inc. We are committed to to providing each of our customers with the finest quality service there is, for every customer, every time.
The problem is that too many homeowners try to make this type of work a DIY job. For one thing, the amount of money you need to spend on supplies alone makes this a less than economically viable decision. Plus, there is a lot more to this type of work then just picking a pretty color and putting it on the walls. The majority of the work is actually the preparation and the clean up – the painting is the easy part.
Cooper City Interior Painting
The key to making your current house the home of your dreams is being able to take care of every details possible. The last thing you want to do is settle for a color you don't like or, even worse, live with walls that look shabby and that are in need of minor repairs. Letting our team of professionals get the job done for you is going to make all of the difference. We will be there to complete the job, every step of the way.
Since 1999, All Brite Painting Contractors, Inc. has been the preferred company to rely on when it comes to getting quality paint work done. That means that for over 15 years now, we have been taking care of interior and exterior paint work in Cooper City for residential and commercial clients. Now, we look forward to adding you to the list of more than satisfied clients.
Cooper City Exterior Painting
Your home says a lot about you, whether you mean for it to or not. For instance, if your home looks shabby from the outside, there is no way you can be making the type of impression you want to. Having your home looking its best is what will make all of the difference. Whether you want a whole new color and look or just want to freshen up the color you already had, we can help take care of that.
The important thing is to make sure that you do not keep putting off getting this type of work taken care of. The longer you wait, the worse your home will look. If you are in the market for a Cooper City painter, you are going to love the results we can deliver for you.
What Cooper City Customers Are Saying About Us
All Brite Painting Contractors is Rated: 5 / 5
based on these 1 happy customer reviews.
---
"I've known Ed Valdetaro personally for several years and have worked with him on many large commercial and multi-family repaint projects. All Brite Painting Contractors is a valued customer of Sherwin Williams and SW appreciates the business that they have brought us in these tough economic times."
---
If you are looking for a Cooper City painter, then please call 954-707-6348 or complete our online request form.