Lighthouse Point Painting Contractor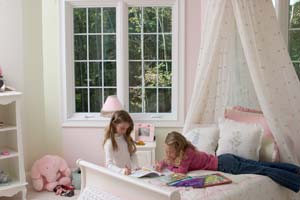 If you have lived in the Florida community of Lighthouse Point then you may need a Lighthouse Point painting contractor. We offer painting and other services to take advantage of. Nothing will make your home more attractive than our services.
Our services are more that affordable. They offer the peace of mind that you deserve. So come to us and let us transform your home into something that can withstand the 21st Century. We are knowledgeable in both interior and exterior painting.
Anyone who has ever tried to take on a paint job themselves knows how hard this can be. Stretching and reaching into places that we can't sometimes ends up hurting us or leaving injuries behind such as sore backs and pulled hamstrings.
A majority of people think they can pick out a color for their walls. But that is never the case as many end up needing help. We offer that kind of help at All Brite Painting Contractors as we pick out the colors based on your personality and interior.
Often, minor repairs are needed in interior painting which is why our painters offer drywall repairs. These repairs will help to get your home This includes making minor repairs, filling in holes and sanding down the surface.
Lighthouse Point Interior Painting
Before we get started on an interior painting; we begin with prepping the area. Since interior painting takes place inside of the home; it's best to keep personal belongings and furniture protected.
At All Brite Painting Contractors, our trained team of professionals are ready, willing and always prepared to take on your four walls. We are careful of what we do and it shows in the end as we cut into corners, make sure the ceiling is carefully attended to and more.
We want to communicate with you all the way through the process so that you know what's going on. We don't want to blindside you or take you for your money. We want you to feel like one of the family as we're family owned and operated.
Lighthouse Point Exterior Painting
If you invest any time into your exterior then you know exactly what it needs. But we want to make a deal with you. We promise to keep you safe on the ground if you hire us for your Lighthouse Point exterior painting. You can watch us instead of risking injury.
Call today and let us get started on your home. Before long; you will have an exterior that is ready to take on the heat waves that Florida delivers. You will not have to worry about fading or chipping when you hire our guys.
Whenever you need a professional Lighthouse Point painting contractor; you need to come to All Brite Painting Contractors. We will take care of you as you will always be in the best hands.
If you are looking for a painting contractor in Lighthouse Point then please call 954-707-6348 or complete our online request form.
What Others Are Saying About Us
All Brite Painting Contractors is Rated: 5 / 5
based on these 1 happy customer reviews.
---
"I'm pleased with the quality of work in the repainting exterior of my house. Ed was professional thorough in his initial discussion and the bid was detailed and professional with competitive, fair prices. The quality of work and care around the house was very satisfactory. There was also a good follow up by Ed to ensure satisfaction. I would definitely use All Brite again for my painting needs."