Boca Raton Painting Contractor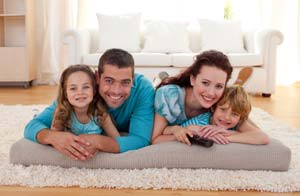 Boca Raton painting contractors can be found at All Brite Painting Contractors. We have the experience and know how that it takes to complete a job right. So don't mess around with other contractors that may lead you astray. Call us today and make an appointment to meet with our professionally skilled painters.
If you have been telling yourself over the years that this is the year that changes will be made; make it happen by calling All Brite Painting Contractors. If you're starting to sound like a broken record, call us before the expression becomes too redundant.
You owe it to your home. Why? Your home is such a big investment. It needs to be treated with respect. Peeling paint off the exterior is a sign that it soon needs to be painted. We offer exterior painting that can be done year round.
Boca Raton Interior Painting
One of the simplest and most effectual ways to alter the home is through interior painting. Interior painting will make your walls stand out and look almost like-new. If you're on a budget and want to improve the home, there's no cheaper way.
Choosing the right color of paint is essential. But- the only challenge that you'll face when hiring professional painters is finding the right ones. There are a lot who offer Boca Raton interior painting, but we're the ones who can actually pull it off.
Paint comes in many colors. You might even say that it comes in literally every color of the rainbow. But what colors are right for your interior? We can help, as our Boca Raton painting contractors are qualified to pick them out for you.
Boca Raton Exterior Painting
Exterior house painting helps enhance the structure of the home. It can also increase the value if properly maintained. If you have ever wondered why exterior house paint starts to peel; it's because the paint is cheap or has not been touched-up in a while.
Advantages of exterior house painting:
Enhances beauty
New look of the home
Increases value
There are many who do not want to stay in their current homes for the rest of their lives. At All Brite Painting Contractors, we respect that and can help sell your home faster through exterior painting. It will improve the look and quality of your outdoors.
Don't ignore the current status of your home. At All Brite Painting Contractors, we can change the appearance and possibly increase the value. When we say that we'll be there, we mean it as our Boca Raton painting contractors have over 10 years of experience in the field.
If you are looking for a painting contractor in Boca Raton then please call 561-464-3999 or complete our online request form.
What Boca Raton Customers Are Saying About Us
All Brite Painting Contractors is Rated: 5 / 5
based on these 3 happy customer reviews.
---
"When my husband and I decided to have our roof cleaned and house repainted, our biggest problem was finding the right contractor to work with. We hit the "Lottery" with All Brite! Not just knowledgeable, but very happy to work with us on our ideas, offering suggestions, leaving color charts with us, explaining the entire process to us in detail and being totally professional all the way making sure we understood what would be going on each day. Ed's crew was friendly, polite and obviously take great pride in what they do! We have a beautiful "new" house and could not be more pleased! Make All Brite your first call"
"Thank you for the wonderful job that All Brite crew provided me on my house. The staff was courteous and respectful every step of the way."
"Our first contact with All Brite Painting was during a remodeling project that we had worked together. During this and in any other projects All Brite presents solutions with such an ease and professionalism that they set tone for the entire project. During the time I known All Brite, they have distinguished themselves and I have been pleased to work with them on many occasions.Just as importantly as all this aspects is to our company."