Weston Painting Contractor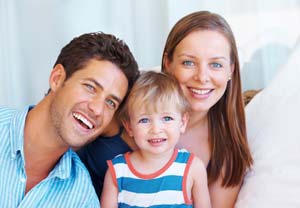 There is only one group of painters in Weston that can increase the curb appeal of your home and that is All Brite Painting Contractors. We are certified and have the proven history that it takes to make your home a success. Our painting contractors have been around for over a decade helping those in the community who need it.
Anyone who lives in the area is probably aware of how bad the weather can get. This is a main reason why you need professional help. We can ensure that your home remains sturdy through hurricanes and heavy rain storms.
We have been around long enough to know what our customers are looking for. We have the expertise to make your dreams come true with interior and exterior painting along with other fine services that you can only get from us.
Weston Interior Painting
Our clients, who originally thought they were going to need a full remodel, were happy to know that all they required was a good interior painting. Our Weston painting contractors are available to take on your projects of any size.
In a number of cases; it turns out all you may really need is an interior paint job because it not only improves the structure of your walls but also the appearance. Letting our experts take care of your Weston interior painting can easily change the look of your home instantaneously.
We give you options at All Brite Painting Contractors. You need to have choices in your life so that you do not have to settle for less. Over time, wear and tear will eventually happen to your walls. They will start to look dingy and dirty to the point where they need to be taken care of.
Weston Exterior Painting
Taking care of a home requires hiring professionals. Professionals have the experience levels and time that are required to get an exterior painting job done. There is no reason that you shouldn't hire an experienced contractor. You'll get the following when you hire us:
Satisfaction
Comfort
Peace of mind
You'll appreciate our exterior painting because we are certified, licensed and insured for your benefit. There are reasons why it's important to call in professional painters. You never want to attempt to take care of this type of work on your own. It's a pain that sometimes will not go away.
Come to our Weston painting contractors and feel extra special about the condition of your home. We strive to make your home more comfortable on the inside and out. So have your home painted, your paver sealed, or your drywall repaired and be happy.
Weston, FL Project Gallery
If you are looking for a painting contractor in Weston then please call 954-707-6348 or complete our online request form.
What Others Are Saying About Us
All Brite Painting Contractors is Rated: 5 / 5
based on these 1 happy customer reviews.
---
"Working with All Brite was a pleasure. From the 1st call for a quote to getting the best price. The job was done promptly, professionally and very timely. Our home was literally transformed overnight, we couldn't be happier."