Plantation Painting Contractor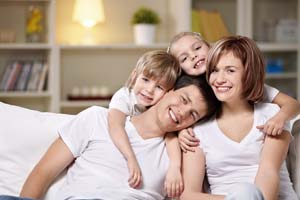 If you are looking for drywall repairs, caulking or specialty coating, you can trust that All Brite Painting Contractors will deliver the quality of service that you need. For many years, we have been trusted in the community as we are the knowledgeable Plantation painting contractors who make big and small projects happen.
If you have horrible memories of a past home remodeling project; let us help change your mind. Not everyone can pick up a paint brush or sprayer and make a work of art happen. It takes skills and patience as well as time to get a job done right.
Working on a budget is what all homeowners should do because it help for you to stray on track. Keeping within a budget means that you have enough to get certain things done that you only have the money for right now.
Plantation Interior Painting
Interior painting can do a lot of things for the home and your mental well being. If you're tired of looking at those four plain walls day in and day out; it's time that you got out of that funk by calling in our Plantation painting contractors.
Adding new color to the walls will lift your spirits. New and colorful interior paint will open up space in a room that makes you see it a certain way. Call and speak with our color specialists to see how we can make the necessary changes.
Color means everything to your walls and only we can get them there. Getting the right color means getting the right group of painters. For over 10 years, we have been offering our services to the community. Let us help change your life.
Plantation Exterior Painting
Exterior house painting done well help enhance the value of your home. If your home is older and peeling off the old paint,not had much attention paid to it; you should call All Brite Painting Contractors for help because we'll make it worth the money as we can paint your exterior and interior. Reasons to have your Plantation exterior painted are:
Security
Preservation
resell cost
Painting the exterior extends the life of your home. A good coat of exterior paint normally helps to increase the appeal of it and protects it from weather. If you're debating having the home painted, call All Brite Painting Contractors. It's our mission to renew the love for your home.
Contact our painting contractors in Plantation,Fl today for better ways to add more beauty to the home and intensify it. We are equipped with quality paints and materials to ensure your happiness. Don't miss out!
If you are looking for a painting contractor in Plantation then please call 954-707-6348 or complete our online request form.