Boynton Beach Drywall Repairs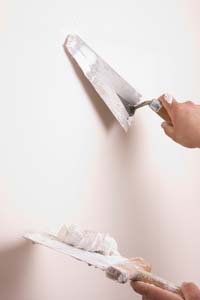 If your walls are in need of a rescue; there is one Boynton Beach painting contractor that specializes in drywall repairs and that's All Brite Painting Contractors. For over 10 years, we have been the ones that the community has come to for services. We are the jack of all trades kind of company that can give you an estimate and then turn around and complete the work for you. You won't get stuck waiting all day for us to show up as we're prompt and always geared to go.
Reason to Have Drywall Repairs Done
There are plenty of reasons why you should use our drywall service. When you have made the decision to remodel your home or put an addition on, you have lots of choices when it comes to that. You can pick out paint colors that match up with your home and have the walls repaired.
Common Drywall Problems
The walls inside of your home are permanent as they are made of drywall that can easily damage when they are not installed properly. Drywall can damage from other things as well such as in the following ways:
Popped nails
Scuffs from moving furniture
Small homes
Water damage
Water Damage
Drywall is a lot more stable than plaster. If you suspect that your walls have been water damaged; repairs are going to be needed before it spreads to other areas and the walls need to be replaced. Boynton Beach drywall repair service from All Brite Painting Contractors will cure water damaged walls.
Small Holes
Small holes can derive from a number of things. Maybe a door has swung open too hard or there is nothing to catch it. Whatever the case may be; there only solution, besides trying to repair the walls yourself, is to have the small holes repaired professionally.
Scuff Marks
Scuff marks happen to walls whenever furniture is moved around or trying to get something through the door that will not fit. Scuff marks do not just come off easily. It takes more than just elbow grease to take away those somewhat permanent marks.
Popped Nails
Popped nails occur when pulling them out of the drywall. Removing nails leaves behind holes and blemishes that set into the wall. Even if you have pounded them into the walls too much; it will leave nothing more than unsightly damages behind.
A Boynton Beach drywall repair service is just waiting for you at Boynton Beach. For years now, we have been the ones to depend on to make your walls look extra special. So call and have your walls restored by us.
If you are looking for a drywall repair professional then please call 561-464-3999 or complete our online request form.