Parkland Painting Contractor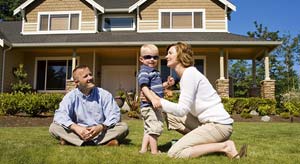 Once you have decided to hire a Parkland painting contractor, your next thing to decide on is what project you want to tackle. There are probably lots of things inside and out of the home that need sprucing up. All Brite Painting Contractors can help you with lots of interior and exterior projects.
Whenever you decide that you are fed up with the looks of the exterior of your home; you should consider having it painted. The skilled painters that you'll find at All Brite Painting Contractors are qualified to take on your projects big or small, it doesn't matter.
Get your home done in and renew your love for it as you can now show it off to friends and family. Your home will stay looking new and fresh as the walls won't look stained and the driveway won't look like you had an 18-wheeler parked on it for years.
Parkland Interior Painting
Painting the home can be a very frustrating job if you hate to paint. If you don't have the skills, there's no need to extend or hurt yourself. You'll only end up hurting your back or damaging your carpeting or hardwood floors.
Many homeowners take on painting jobs. It's something that a lot of people have the natural skills to do, but they don't know is that the price they paid for all the materials costs more than it would to hire professional Parkland interior painters.
If you want to get your home painted properly, it's probably best that you called our painters as they are affordable and can help pick out elegant colors for the home. Our professional painting contractors in Parkland will get the job done at a price you can afford.
Parkland Exterior Painting
As time passes, your home ages. It's much like human aging but people spend less time noticing their homes than they do their bodies. When an exterior ages; it becomes fragile as the paint starts to peel and the wood begins to fade. There are many reasons, other than age, to have exterior painting done:
Age and deterioration of home
Try new color tones
Adding value to home
Trying out new colors can improve the look of the home. Call on our team of professionals and have the job done right and to your specifications. Your home is something that you should always keep in good shape, especially if you're going to re-sell it.
Hire our local Parkland painting contractors and see. For over 10 years, we have cared for homes across the area. So don't miss out on what could have been. Call today!
Project Gallery for Parkland, FL
If you are looking for a painting contractor in Parkland then please call 954-707-6348 or complete our online request form.
What Others Are Saying About Us
All Brite Painting Contractors is Rated: 5 / 5
based on these 1 happy customer reviews.
---
"We appreciated the extra things you did to make the house look great. There is nothing better than when a contractor or company does everything they promise and more. Well done!"
---