How to Select the Right Flooring for Your Home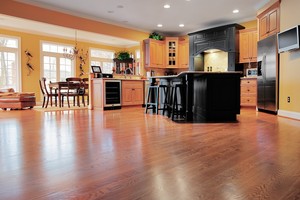 Before your flooring installation project begins, you have to know what type of flooring material you'd like. For some Boynton Beach homeowners, they know exactly what they want while others have no idea.
Either one is fine as long as you can come to a decision you'll like before it's time to begin the project. Otherwise, you are more likely to end up with flooring you don't even like.
Which Material is Right For You?
Your floors not only serve a purpose, they end up being a focal point of every room in your house. That makes it a pretty big deal to be certain you choose just the right material and style.
Remember that it's about both functionality and beauty, not just one or the other exclusively. That will help you make a choice that you don't end up regretting.
Your budget has a lot to do with what you will ultimately end up with. There's nothing wrong with opting for faux wood laminate over real wood if that's what your budget allows for.
Keep in mind the amount of wear and tear the area will get. White carpet in an entryway or the main hall is going to start to show signs of dirt and wear pretty quickly and will end up being a nightmare to try to take care of.
If you're taking on this project as part of a way to improve your home before selling it then think about materials that help improve the overall value of your home. Some materials have a better return on investment than others.
Make it a point to work with a reputable professional who can offer good advice. That's where we come in.
Don't let the name fool you, at All Brite Painting Contractors, Inc. we're more than just a painting contractor team. So, when you need high-quality flooring installation for your Boynton Beach home, contact us.
If you are looking for a Flooring Installation professional then please call 561-464-3999 or online request form.