How Pressure Washing Can Increase the Price of your Home in Lighthouse Point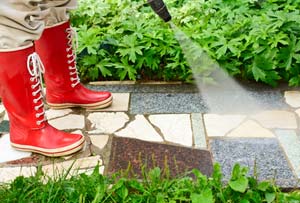 One of the main things that you should be made aware of, when it comes to reselling your home, is the value of it. How can you get more for it? If you want to make a profit; make sure and have a Lighthouse Point pressure cleaning done to it
Power washing the home takes a lot of effort and dedication because of the frailty of the windows and other parts of the exterior which deem fragile. If you have little to no experience with a pressure washer; you should plan on hiring a professional.
A professional service uses a special solution and industrial equipment made to clean the surface of the exterior. Store bought cleaners tend to be less than effective in many cases. Some can damage exteriors that will cost you more to replace.
Benefits of pressure washing:
Preventative maintenance
Curb appeal
Protects family
Increases value of home
When you have pressure cleaning in Lighthouse Point done on a regular basis, your exterior will remain clean and not receive any future damages such as mildew and dirt buildup. You'll start to get a lot of comments in regards to the look of your home (positive ones).
In order to find someone that is reputable; you are going to have to put that noggin to work. You cannot just hire anyone for the job. You need people that are skilled and experienced; ones that offer referrals as well as free estimates.
Exterior age just like people do. Wood and siding ages faster as it gets weathered throughout the years. It takes abuse that that makes them hard to keep up with. Mold growth and many types of bacteria can be harmful to one's health.
If you're in this type of predicament; call on someone that can eliminate the stress and ensure a cleaner and healthier outdoor environment. Your home will actually be worth more whenever you have it kept up with on the outside.
Don't wait long to call for a pressure washing service. Call before summer begins so that your home is the central focus of the block. After a long winter can do plenty to your exterior. Call the pros at All Brite Painting Contractors for an estimate on what a Lighthouse Point pressure cleaning service will run you.
If you are looking for a pressure cleaning professional in Lighthouse Point then please call 561-464-3999 or complete our online request form.