Choose Any of These Exterior Paint Colors to Get Your Boynton Beach Home Sold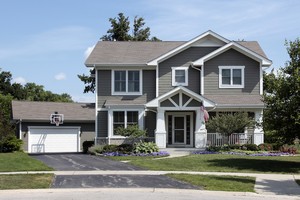 If you're thinking of putting your Boynton Beach home on the market at any point in the near future, you need to stop and consider its exterior paint scheme. After all, the right exterior painting can make all the difference when getting your home sold. Looking for ideas for colors to paint your house? If you are, you can stop looking and start reading to see some of our top suggestions for exterior paint colors!
Off-White
While there are some effective bold color choices for your home's exterior paint job, they are not always the most potential-buyer-friendly. After all, many buyers will want to start with a blank slate of a home that they can imprint with their own sort of boldness. To appeal to such potential buyers, you should keep your home a neutral off-white.
Gray
While off-white is a great neutral color for your home's exterior, it might prove to be too neutral for many shoppers. So, your all-white house might go unnoticed by many. If you want to add a little more visual interest to your home while still maintaining its neutrality, you might have it painted in shades of gray.
Yellow
Not all homeowners will want a neutral home, though. Many may simply want to see what can make your home stand out from many other for them. If you want to show how your home can stand out to shoppers, you need to make it pop with a bold and sunny color such as yellow.
Light Blue
Okay, you don't have to go that bold to get your home sold. You can still give it some color without overwhelming shoppers with something as uniquely bold as yellow. For instance, you can settle on a light blue. This colorful choice will stand out while also fitting in with its surroundings more naturally than a brighter yellow might.
Wheat
If you're looking for the best middle ground between bright and bold and naturally neutral, you might want to check out wheat. This exterior paint color will catch eyes with its splash of color, yet it is natural enough to ensure your home will appeal to the largest possible number of potential buyers.
Get Your Exterior Painting from Our Boynton Beach Painters
When you're ready to get a fresh exterior coat of paint for your home, you need to call on an experienced painting company. In the Boynton Beach area, that company should be All Bright Painting Contractors. We offer quality work that will ensure you'll get your home sold quickly for the highest possible price.
If you are looking for a painting professional, then please call 561-464-3999 or online request form.