Sunny Isles, FL Interior Professional Painting Contractors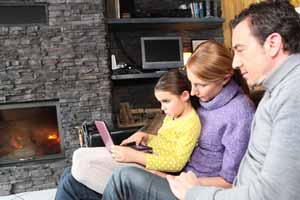 Professional painting contractors that give you great results in the Sunny Isles, Florida area can be found at All Brite Painting Contractors, Inc. where you always get high quality paints and the best in workmanship. Our expert painting contractors in Sunny Isles can give you advantages when it comes to repainting your home.
For instance, because we have decades of experience, you'll never have to worry over sloppy painted surfaces, paint that was spilled or splattered everywhere, or improper paint cleanup.
You'll not find a messy area when we're though with the project, nor will you find paint, paint chips or anything else in your bathtub or sinks where we cleaned our painting equipment. Our painting professionals can make sure all your painting projects are handled with the highest levels of professional workmanship. We always respect your home and belongings and do everything we can to make your painting project turn out right!
Interior Painting Projects in Sunny Isles
Changing your home with new interior paint colors is a great way to bring your home more value and make your indoor space feel livened up. With the coming holidays, wouldn't it be great to have a newly painted interior to show off this year?
All Brite Painting Contractors, Inc., can bring about the look and feel you're going for with your interior painting services. We can help you liven up your Sunny Isles home and make it look like it once did.
Exterior Painting in Sunny Isles
The exterior appeal of your home is determined to a great extent by the paint colors you choose for your outdoor areas. Our All Brite Pianting Contractors, Inc. can assist you with the most professional exterior painting project around. Your home in Sunny Isles expresses itself to everyone who drives by. Let our painting contractors help you as well to keep your home looking great!
Professional Sunny Isles Painting Contractors
If you're a homeowner in Sunny Isles who likes to imagine doing your painting project yourself, get ready for some hard work that's not easy to finish. Instead, you can hire professionals who can get the job done quickly but will make a huge impact in how great your home looks.
Whether it's the interior or exterior of your Sunny Isles home, painting takes years to gain experience in, so trust your painting projects to our professionals who can give you the quality workmanship you've been hoping to find.
Our professionals at All Brite Painting Contractors, Inc., can give you the quality work you're looking for and can ensure you're finishes and textures were done right. With decades worth of experience, your home will look great when we're finished with it.
If you are looking for quality Interior or Exterior Painting Contractors in Sunny Isles, please call 954-707-6348 or complete our online request form.