Pompano Beach, FL Interior Professional Painting Contractors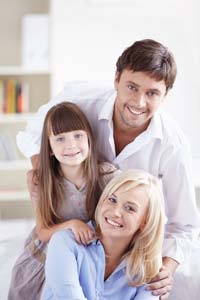 If you need to renew the look of the inside or outside of your Pompano Beach home, a new paint job will give you what you're looking for. Though, only with a professional painting company can you count on the project to look great and be finished right.
Just about anyone can hold a paint brush or roller and slop on a coat of paint, but only professionals have the skill from years of experience to make your home's interior or exterior look great. Trust the expert painting contractors at All Brite Painting Contractors, Inc. for all your painting projects whether large or small.
Interior Painting Projects in Pompano Beach
When your interior painted finishes start to fade or wear, it's time to call in painting contractors here in Pompano Beach. The last thing you want is to worry over the quality of the workmanship you'll get when you hire and trust a local Pompano Beach painting contractor.
You can trust our expert painting contractors to bring their decades of experience to the project to give you a beautiful new painted interior. You'll enjoy your newly painted home for years to come.
Exterior Painting in Pompano Beach
Repainting your Pompano Beach area home on the exterior will help to revive the fresh look and reseal the exterior surfaces. At All Brite Painting Contractors, Inc., we use only quality paints and coatings so you have long lasting finishes for the exterior of your home.
Instead of repainting within a few short years, we can apply quality, durable paint and other coatings to lengthen the time your exterior requires painting again. Let us help you update your Pompano Beach curb appeal!
Professional Pompano Beach Painting Contractors
Having a trusted and professional painting contractor on hand when you need them is essential. Especially if you have an older home that you're renovating in the Pompano Beach area.
There will be many surfaces that need to be redone, including painting, old texture removal and refinishing. You'll want to ensure both the interior and exterior are completely changed and protected again with good quality, great looking paints and coatings.
That's why you need our professional Pompano Beach painting contractors at All Brite Painting Contractors, Inc. We know all about finishes, textures, high quality paints and finishes.
We can match your old textures if you like or bring in a great new texture for a new design look.
We properly prepare your surfaces to ensure perfect adhesion. And our quality paints, primer, and coatings will make the project last for years to come.
If you are looking for quality Interior or Exterior Painting Contractors in Pompano Beach, please call 954-707-6348 or complete our online request form.