Lake Worth, FL Interior Professional Painting Contractors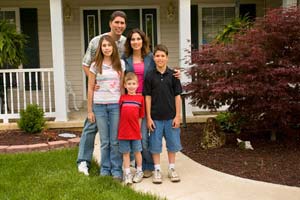 If your Lake Worth, Florida home has been faced with sun, wind, rain, salt, and sand scouring over the years, it's probably past time to look for a professional Lake Worth painting contractor to repaint your home.
Homes in the Lake Worth area go through a lot of damage due to normal, every day weather patterns. It's no wonder so many of the coastal colors that homeowners use start off fresh and bright looking but fade out within a year or two. In our area of the country, we can find ourselves repainting more often that other areas that don't deal with sand and salt scouring from nearly constant coastal winds.

Quality Interior Painting Projects in Lake Worth
When your Lake Worth, Florida home needs a decorative upgrade on the interior, there's no better way to make some great decorative changes than to hire All Brite Painting Contractors, Inc. for a new painting project.
On the interior of your home, you want to be sure you'll find the expert finishes you're looking for along with quality workmanship in painting. Your home needs to look great, so be sure you're working with only the best in Lake Worth and your painting projects will turn out how you expect them to.

Exterior Painting in Lake Worth
In the Lake Worth area, our expert painting professionals have been helping homeowners with exterior painting since 1999. We can help you as well to upgrade the exterior of your homes with a newly painted finish that lasts. Our certified and licensed painting experts always work with quality paints so you have no reason to worry that your color will quickly fade or your home won't be protected by a good, quality covering.

Professional Lake Worth Painting Contractors
All Brite Painting Contractors, Inc., our Lake Worth painting contractors have decades of professional painting experience. Our goal is to work closely with you to ensure you're getting everything you desire and expect from our services. As local Lake Worth painting professionals, we serve our customers best by using the right types of paints, primers, and coating. We want to be sure your new paint job is as high-quality and long lasting as possible.
With All Brite Painting Contractors, Inc., your textures, color options, quality paints and more are used to handle all your texture matching, new finishes, custom finishes, and more. Don't trust another company and chance that you'll have spills and splatters around your home!
Count on our painting contractors and you'll never have problems with shoe prints on your flooring, painted over outlets, and other issues that occur when you're working with amateurs or part-time handy painting contractors. Get the job done right professionally so you know your home's value is retained and your surfaces look stunningly perfect.
If you are looking for quality Interior or Exterior Painting Contractors in Lake Worth, please call 561-464-3999 or complete our online request form.