Hallandale Beach Painter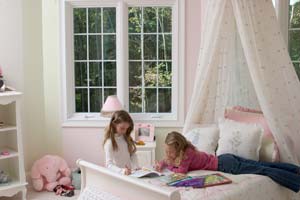 When the time comes that you need a professional to take care of your Hallandale Beach painting services, you have to be sure you have found the right company to rely on to get the job done. Since 1999 the name to be able to rely on has been All Brite Painting Contractors, Inc. For over 15 years now, we have been taking care of the needs of our clients for residential and commercial painting for the interior and exterior of your home. Being the best and being there for our clients means also being able to offer a variety of important services, such as:
Caulking
Paver Sealing
Drywall Repairs
Waterproofing
plus so much more!
We offer you the finest in quality services, paired with impeccable customer service and all for a more than affordable price. It is important that you understand that this type of work is not something you should take care of on your own or let anyone who is less than professional take care of. Don't settle for less than the best when it comes to taking care of the Hallandale Beach paint work that goes into your home or business.
Hallandale Beach Interior Painting
In order to make your current house really be transformed into the home of your dreams, you have to be able to take care of every last detail. This includes everything, right down to the paint on your walls. It's like putting icing on a cake; what is underneath may be wonderful but those color finishing touches are what really makes all of the difference. Let us help you make your home truly unique to the style and taste of you and your family by making your house come alive with color.
Hallandale Beach Exterior Painting
Think about homes that you see and love the look of and how much difference the color and quality of the paint make. Now, think about how this applies to your home. Does your home really look the way that you want it to right now? If not, then what is stopping you from getting the quality paint service you need to make that possible? At All Brite Painting Contractors, Inc. you can count on us to take care of whatever work it is you want finished.
Don't take chances when it comes to how the final look of your home or business will look; let us address your need for professional painting services for your Hallandale Beach house. Give us a call right now and let's review the options you have and start helping you make the right decisions. You are going to love the look of your home and business, inside and out, once we get finished with providing this service for you.
If you are looking for a Hallandale Beach painter, then please call 954-707-6348 or complete our online request form.