Superior Boynton Beach Painter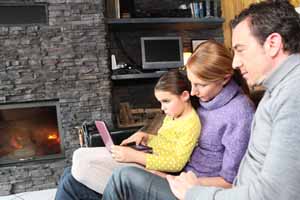 When you are in need of an Boynton Beach painter, it is essential to know that you are getting the best.
If you are going to invest the time and money into getting this type of professional service done for your home you need to feel confident that you get the quality of work that you deserve. So it only makes sense that you should want to call on All Brite Painting Contractors, Inc.
This is certainly not the type of work that you want to try to take care of on your own, the expense of the supplies alone makes this pointless. But when you want to be sure that the quality of the workmanship is superior, don't take chances trying to do this on your own or hiring a less than qualified contractor. Change up the look of your home simply by changing the color or just freshen the look by applying a new coat of the same color you already love.
Boynton Beach Interior Painting
It is important to work with professionals who care as much about the look of your home as you do. Save yourself the expense of getting a full scale remodeling job when a quality Boynton Beach interior paint job for your home can do the trick. But it starts with extensive prep work and ends with a through clean up. Don't work with anyone unwilling to take care of every aspect of the job, from start to finish.
For over 15 years now, we have been the local leaders in quality workmanship and superior customer care. Since 1999 we have been the name locals call on for all of their paint related service needs, for both inside and outside of the home. We can work with you to explain the process and then help make sure that you have chosen a color that you are going to love.
Boynton Beach Exterior Painting
What does the outside of your house say about you, right now? The exterior of your home is what makes the first impression so it only makes sense that it should look as stunning as possible. But if you have allowed the paint to age and look drab or peel or if the color just looks out dated, the best thing you can do is let our pros take care of providing you with a new paint job.
Don't keep putting off until another day what we can get started for you today. You are going to love the new look of your home, both inside and out. Once we get done taking care of your Boynton Beach painter exterior paintingservice needs. Give us a call right now and let's get started.
If you are looking for a Boynton Beach painter, then please call 561-464-3999 or complete our online request form.